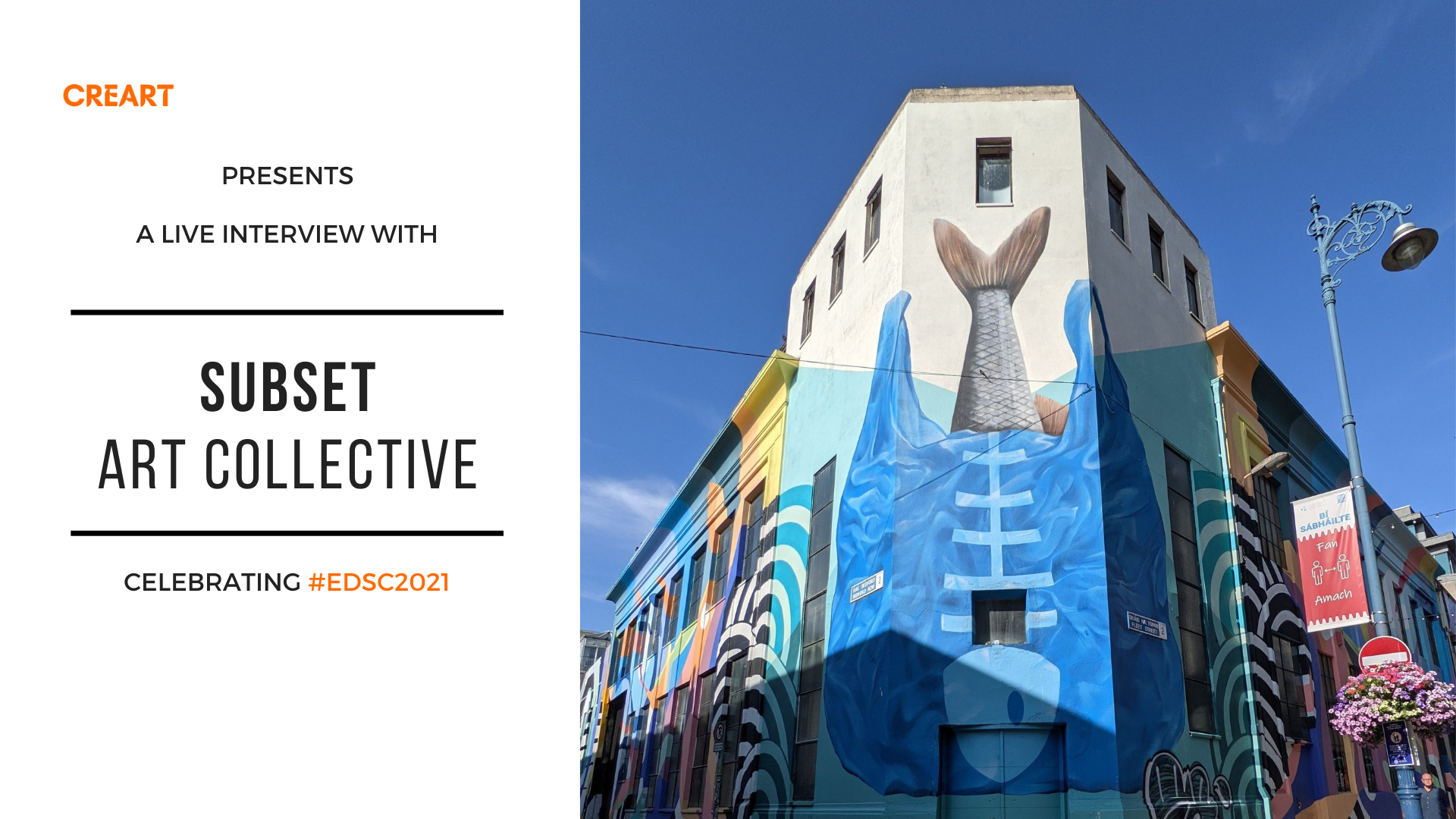 The European Day for Sustainable Communities EDSC21 will be celebrated on 18th September 2021. To mark the day events will be organized between 11th and the 25th September 2021 with the purpose of highlighting community initiatives across Europe that are taking action for a better world and the people behind them who are making life healthier, fairer and more sustainable.
CREART Synergy will join this celebration hosting an Interview with SUBSET Art Collective, bringing attention to their Street Artwork with Positive Impact.
Most of us know the feeling of being moved by a work of art. When we are touched, we become aware of emotions generated by the subject of the artwork that we did not actively focus on before. This experience of awakening the senses is the reason why art is a universal language that can inspire people to turn thinking into doing.
More information and registration here.